Présentation de la Cave du Vallon
A Bit of History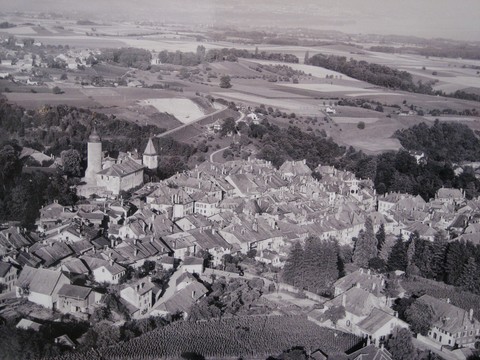 1945 The great-grandfather, Gustave Schmidt,
came from Signal de Bougy (Mont-sur-Rolle)
To settle in Lavigny He bought a house with a
small vineyard of 2000 m2, and he delivered his wine with his
Fiat Topollino to Ste-Croix and Yverdon-les-Bains.
1950 Grandfather Gustave delivers his grapes to the Association
Wine of Aubonne.
1973 The Son, Jacques, leaves the Viticole to deliver his harvest
at the Perroy Wine Company.
1981 Purchase of a second-hand press and a vat of
1,000 liters. And there you have it, the Cave du Vallon was born.
1982 Purchase of 5 vats.
1991 Expansion of the cellar with 13 vats.
1994 The grandson, Stéphane, finishes his apprenticeship in
winemaker. He continues with the school of oenology of Changins,
to finish with the federal patent.
1997 Construction of a new cellar and development of
vinification in oak barrels.
2003 Presentation of 3 new specialties.
Viognier, Chardonnay Passerillé and Muscat Doux.
2009 Change of the press, modernization of the reception of the harvest
2012 Death of Jacques, founder of the winery
2015 Presentation of Viognier Tradition
2017 Presentation of the Goddess Pinot Noir aged in barrels
2018 Presentation of Merlot
2020 Presentation of Discretion Noir 48 months in barrel
And it's not over !


La Cave du Vallon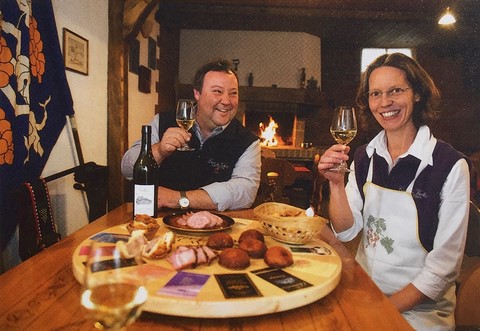 To get there, we had to let time flow like a river that flows without ever stopping. But by sculpting, by forging this Vallon which gives this wine structure, Terroir, Finesse...

La Cave is firmly anchored on the slopes of the valley of the river, the Aubonne.
The Domaine de la Cave du Vallon has a surface area of 9 hectares located in Lavigny, between Lausanne and Geneva on the La Côte Grand Cru appellation.

With south-facing sunshine, guarded to the northwest by the Jura, to the southeast by Lake Geneva, and guarded by the large tower of the Château d'Aubonne.

The entire harvest is vinified at the estate and the 10 grape varieties raised are entitled to the Controlled Designation of Origin (AOC) Grand Cru


Of traditional type, the vine is conducted in Guyot pruning
low (10,400 vines/ha) and semi-high Guyot (5,600 vines/ha).
Work in the vineyard is carried out respecting
the environment according to the specifications of the IP,
Integrated Production.
Control of production and decrease in yield by
elimination of part of the bunches.
Winemaking
Manual harvest. Vinification combining technology and
tradition, the wine is aged in enamelled, stainless steel vats and barrels of
220 liter oak